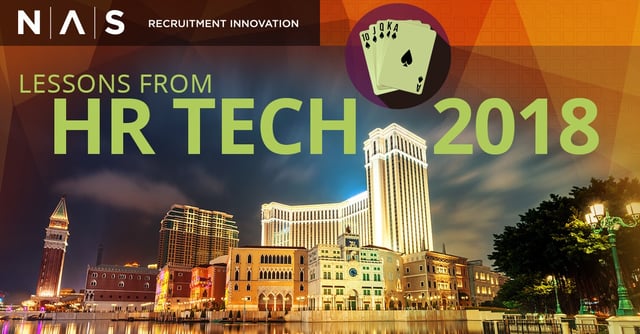 Several members of the NAS team attended HR Tech last week. We learned a lot, met with plenty of great people and had some fun, too (hey, it was in Vegas).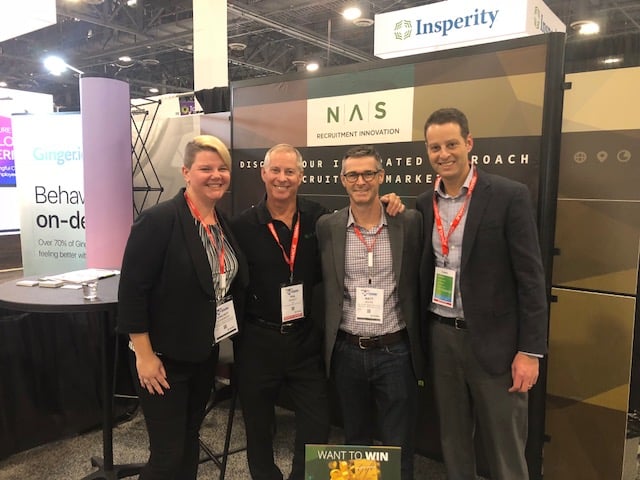 This year's HR Tech was seven football fields in length – and that was just exhibitors! From booth to booth, everyone offered something a bit unique, however one common thread was how the industry is shifting to a candidate experience-centric model. Here are some of our highlights:

Keynote Address
The keynote address was delivered by Mike Rowe, who discussed the need for more awareness of and emphasis on trade jobs in our economy, vs. the typical focus on degreed professionals. These so-called "dirty jobs" are often unfilled because everyone is encouraged to pursue college degrees. His Foundation started the Profoundly Disconnected® campaign to offer scholarships to help fill the skills gap needed to staff these roles.