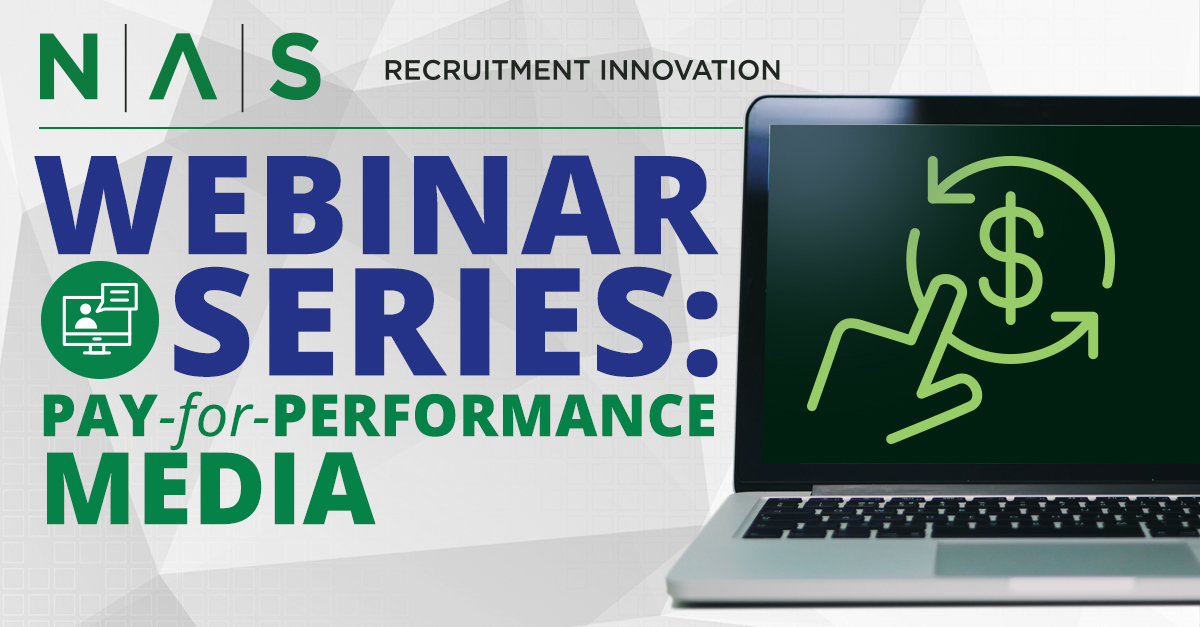 Pay-for-performance (PFP) media ensures you're getting the most for your investment. In this 30-minute webinar, we'll take a closer look at how PFP is performing during the pandemic and what strategies you can use if you need to hire right now, as well as how you can use PFP to pipeline for the future.
Join us on Thursday, April 30 as the NAS team and guest speaker Tyler Dewdney, from Appcast, take you through key points you need to know. The webinar will cover:
The current market for pay-for-performance media
Strategies by vertical, including healthcare, logistics and more
Looking ahead to the post-COVID landscape
We are committed to doing all we can to help you in your hiring challenges during these uncertain times. We hope to welcome you to the webinar.
NAS Webinar Series:
Pay-for-performance media
Thursday, April 30
11am to 11:30am EST