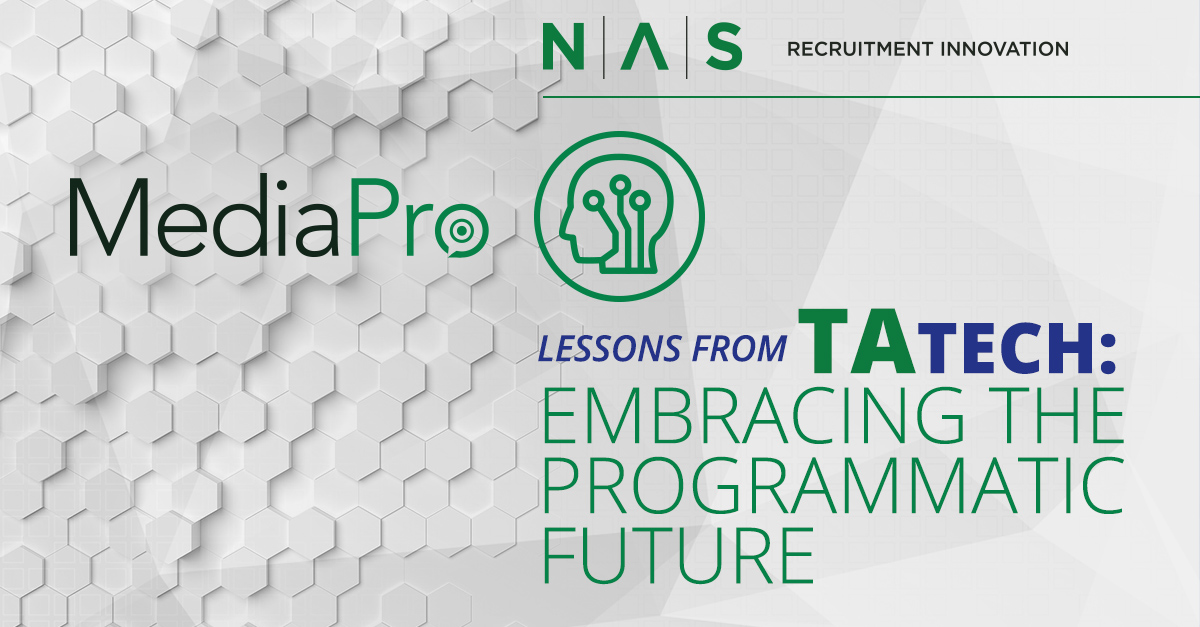 Courtney Compton, NAS MediaPro Strategist and Erin Duffy, NAS Account Director attended last week's TAtech Leadership Summit in Boston. Sponsored by Appcast, the TAtech Leadership Summit is the only conference focused solely on the application of programmatic technology in recruitment advertising. Here are Courtney's and Erin's insights from the Summit.
Initial Impressions
Courtney: This was my first time at TAtech's Leadership Summit on Programmatic Ad Buying. I found the summit to be a great learning experience. The welcome reception at Fenway Park was a really fun time. It provided an opportunity to meet people I have only spoken with via phone or email. Throughout the summit, I had the opportunity to network with colleagues in the recruitment media industry.
Erin: It was also my first time at TAtech. Seeing some of the vendors you talk with over email or on the phone every day/week was a great experience. All came forward with promise of advancements in their own platforms or intentions of looking to improve their relationships with us for a better experience for our clients. Programmatic is still new to the industry and it was encouraging to see it evolving from all sides (ATS, programmatic vendors, media and other agencies).