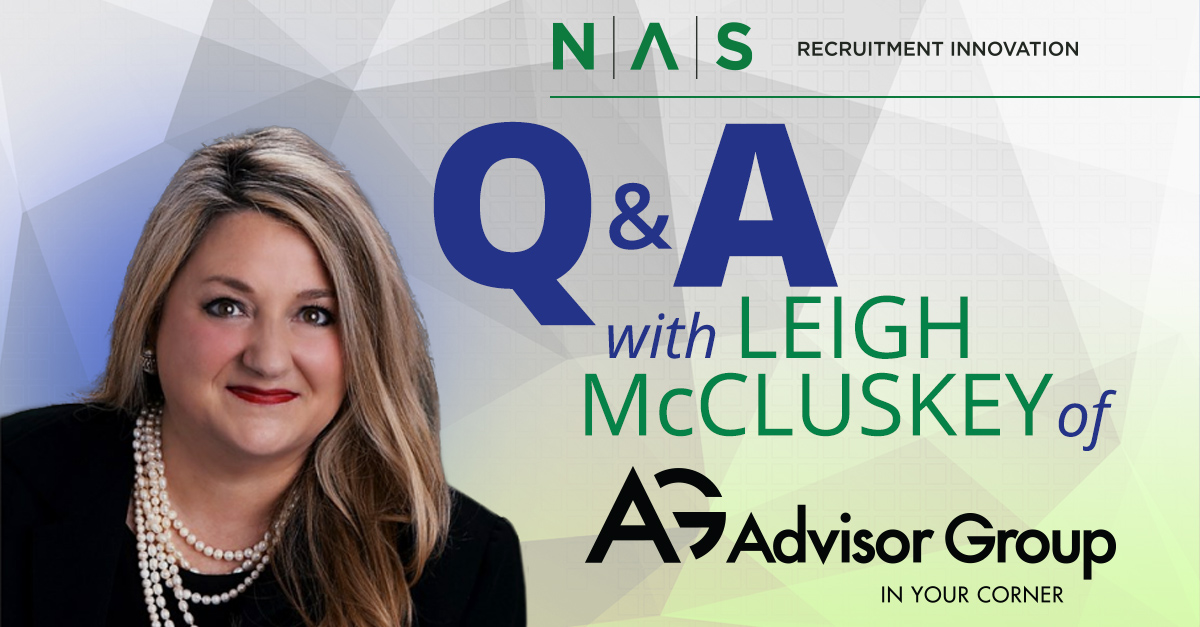 In the past year, Advisor Group has made significant updates to their career site. We recently spoke with Leigh McCluskey, Senior Vice President of Talent Acquisition for Advisor Group, to learn about the important elements of an effective career site for one of the nation's largest networks of independent wealth management firms.
When you began thinking about updating your career site, what were the goals you set for yourself and Advisor Group? What were some of the "must-haves" for you?
We really didn't have a career site presence. At the time, Indeed was the only place you could find out anything about us or our jobs. I wanted to make sure that we were able to tell the story of our company and culture in a very different way from the rest of the players in our industry.
I think people have stereotypes about what "financial services" looks and feels like. We didn't want to look like every other financial services career site out there. In addition, we were separately launching a corporate brand independent of the career site, and we wanted to make sure that we were in sync from a philosophical perspective regarding both entities.