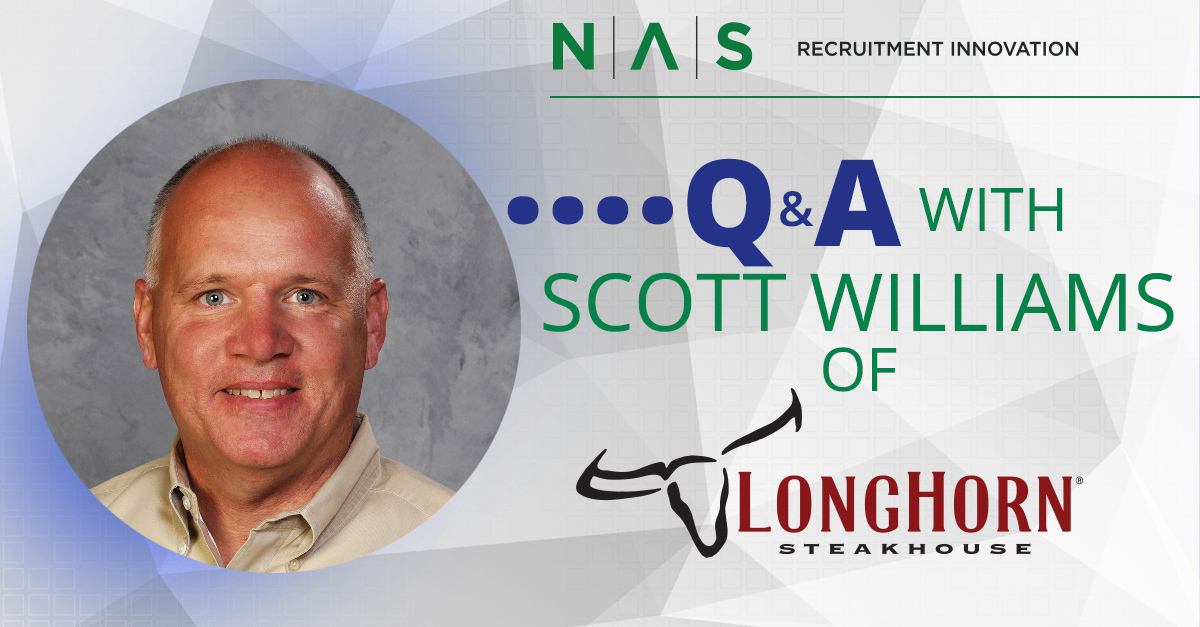 Q&A with Scott Williams, PHR, Director of Talent Acquisition, LongHorn Steakhouse, Part Two
Last week, we discussed high-volume recruiting, new store openings and programmatic advertising with Scott Williams, Director of Talent Acquisition for LongHorn Steakhouse. In part two of our interview, Scott takes us through his philosophies on candidate engagement, social media strategies and AI for recruiting.
You implement a feed that brings in social media posts from employees. Tell us about that and why you feel it is important. How do you engage your employees to act as Brand Ambassadors?
We know that the culture is alive and well at LongHorn Steakhouse, and our goal is to promote it in a transparent and authentic way. It's not a lofty ideal; it is the expectation of your audience now. We have a lot of people that might be here looking for a job. Pulling in social media posts helps to "connect the dots" for potential employees. It helps to remove that potential resistance while profiling our culture in a genuine, honest way. Everyone loves to see their name up in lights. We have our own social tag, @WEARELONGHORN, and we encourage our employees to engage at every opportunity. After all, our people are the face of LongHorn.