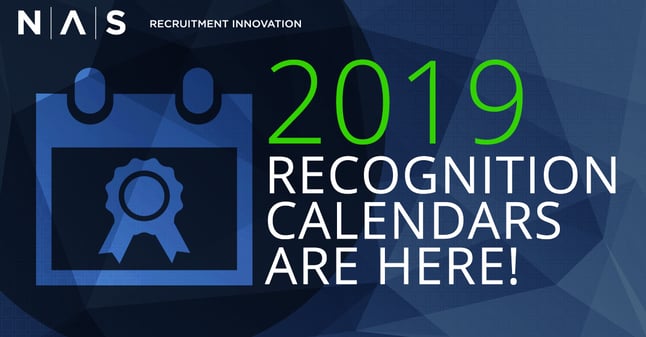 Have you ever wanted to know the following recognition dates?
Retail Employees' Day

National Nurses Week

Customer Service Week

National Histotechnology Professionals Day

National Plumbers Day
NAS' Calendars of Recognition Days are our most downloaded offers. Our 2019 calendars feature a comprehensive, 12-month listing of recognition events—including event descriptions and links. The information we include is vast (including all of the above events and much more), and the desire for a one-stop source for a listing of days to honor employees is obviously strong. Enlightened, forward-thinking companies (that's you) understand that one of the most effective ways to promote employee engagement is through recognition -- and it's handy to have a comprehensive list like ours.

Our first calendar features recognition days across all industries, including business, education, healthcare, manufacturing, restaurant, retail, technology and more.

Our second calendar includes only healthcare recognition days and is designed specifically for healthcare organizations.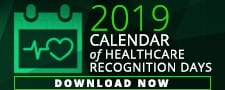 Download and enjoy our FREE calendars today!