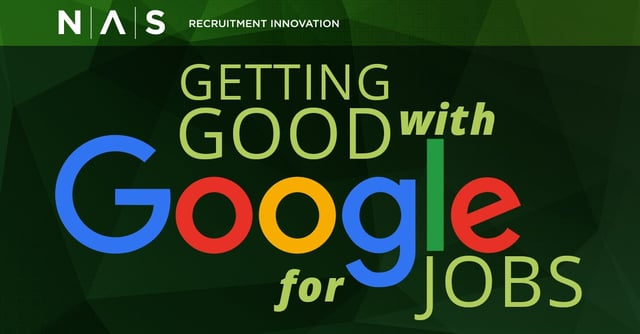 As recruitment technology continues to evolve at warp speed, one simple truth remains: the job search is an information game, and Google is the clear winner. As the #1 ranked search engine in the world, Google is constantly optimizing and refining its features to deliver the best user
experience. It's no secret that Google for Jobs can increase the sheer number of job seekers who will see your job listings. So, how do you optimize your job postings to appear in Google search results?

There's no trick to having your content displayed. Give Google what it wants, and it will deliver. In fact, Google wants to help you! There is a wealth of information on the topic, but this is a blog post, not a thesis. So let's focus on the fundamentals:

What is Google for Jobs?
Google for Jobs has one job: to simplify the job search for candidates. Google for Jobs is simply an enhanced search tool that aggregates job postings from across the web and displays them in Google Search. Google for Jobs sources, indexes and displays job listings from various job boards and career site pages, thereby allowing job seekers to view job openings via a quick Google search.