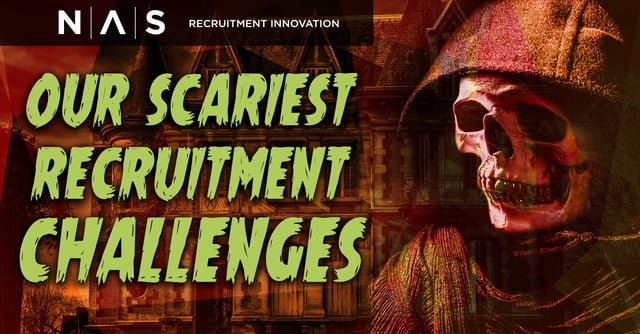 Recruitment marketing can send chills down your spine when the unexpected hits. Problems can creep up on you and challenges often need to be solved ASAP. In honor of Halloween, we asked the NAS team to tell their scariest recruitment stories and how they fixed the frightening for our clients.

Tracy O'Neal | Account Director

Scary Situation:
My client's career site provider contract was expiring at the end of the month. Meanwhile, the client did not have a new solution in place. They needed an interim way to handle job-seeker site traffic while they transitioned to a new career site.

Spooktacular Solution:
NAS quickly developed a landing page rolling out the client's new employment brand, and linked job seekers to the client's ATS. This strategy provided a seamless user experience, and allowed the client and NAS the necessary time to develop additional content for their full career site.