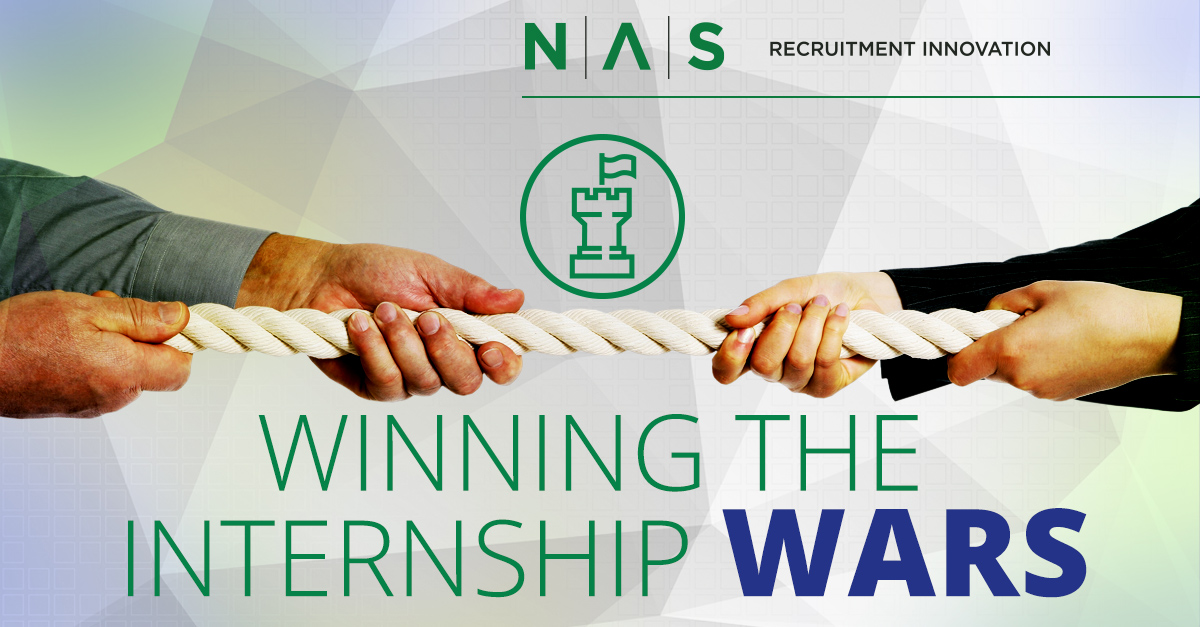 The competition for interns is fierce, and today's college graduates are a new breed. As Millennials (the youngest being 25) and Gen Z (the oldest being 23) make their way into the workforce, they present unique advantages for employers. Technically savvy and achievement oriented, this highly functioning demographic grew up in the age of transparency—and they expect the same honesty and candor from their employers.
So, how do you reach interns? How do you establish an application process that works for them?
Here are a few tips that have proven successful for our clients:
Set up an Events page on your career site to promote college visits.

Staff your events with recruiters who can answer the questions potential interns may have (pay rate, schedule, current openings, application requirements, etc.).

Initiate a social media drip campaign to continuously communicate both your employer brand and available internships. Popular examples include Facebook sponsored posts and Google pay-per-click campaigns. You may also wish to create a specific landing page for intern response and include tracking code to gauge traffic.