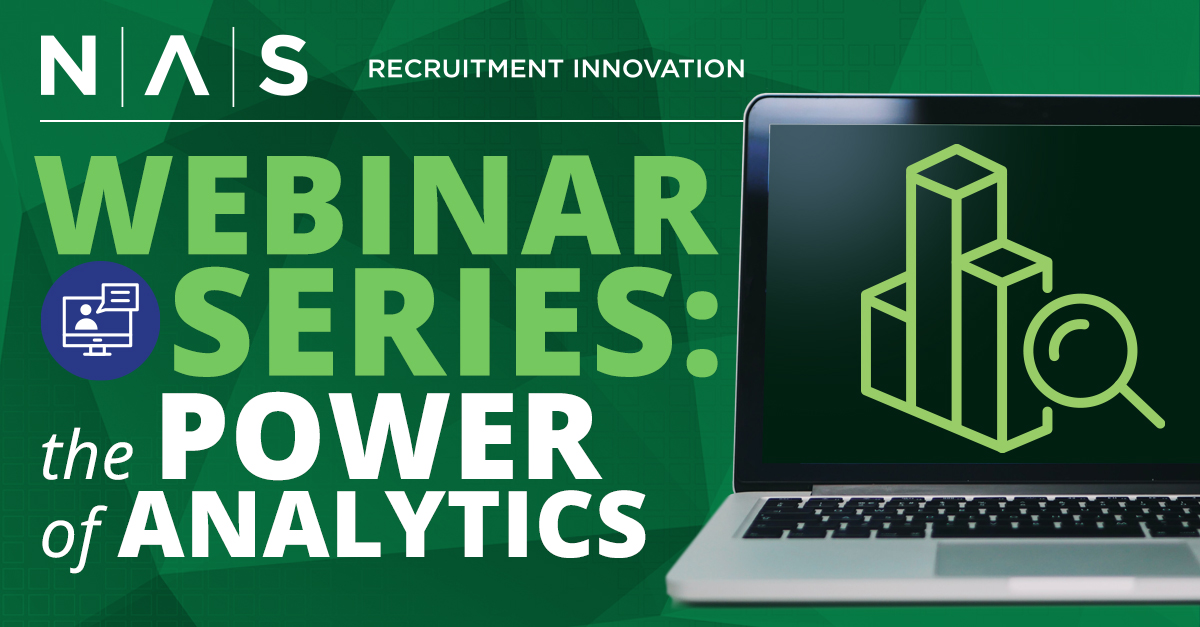 Are you getting the powerful recruitment analytics you need to help you make the right decisions? We invite you to join us on Tuesday, May 19 for a webinar with Ashley Kauffman, Director of Analytics, and Sean Bain, Senior Account Director from NAS. The webinar will cover:
What data points have the most impact
How you can use data to drive your strategies
The power of tracking to hire
How analytics can drive better budgeting decisions
Success stories from companies like you
Everyone who attends can also receive 30 days of free career site analytics, along with our analysis, so you can see for yourself how they can transform your recruitment strategies.
NAS Webinar Series:
The essentials on analytics
Tuesday, May 19
11am to 11:30am EST