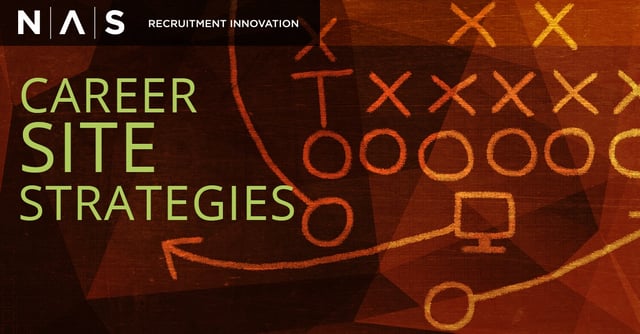 Your career site is the first place candidates go when their interest is piqued, and it's the hub for getting candidates into your recruitment pipeline. And yet, many organizations still take a "set it and forget it" approach to their career site.

Is your career site working to keep candidates engaged while moving them into your recruitment process? While there are many ways to make your career site a great candidate attraction platform, there are also key best practices to follow. If you are experiencing candidate drop-off, consider the following tried-and-true tactics:

1. Promote your culture front and center
Culture, mission and values resonate with candidates, particularly those who are not yet fully active in their job search. Passive candidates who are just beginning to look around will be swayed to another organization if they feel a better culture fit.

Your own employees are your greatest ambassadors. Let them shine on your career site and allow them to "tell your story" in a unique and compelling way. Create a bank of testimonials and refresh them on a regular basis. Develop videos as your budget allows and give them a prominent place on the page.

2. Make your jobs easily searchable
Most candidates want to see what jobs are available before they do anything else on your site. Readily available, easy-to-navigate job search functionality is a core component of high-performing career sites. It allows candidates to quickly find jobs that are most relevant to them, based on search criteria of their choosing.