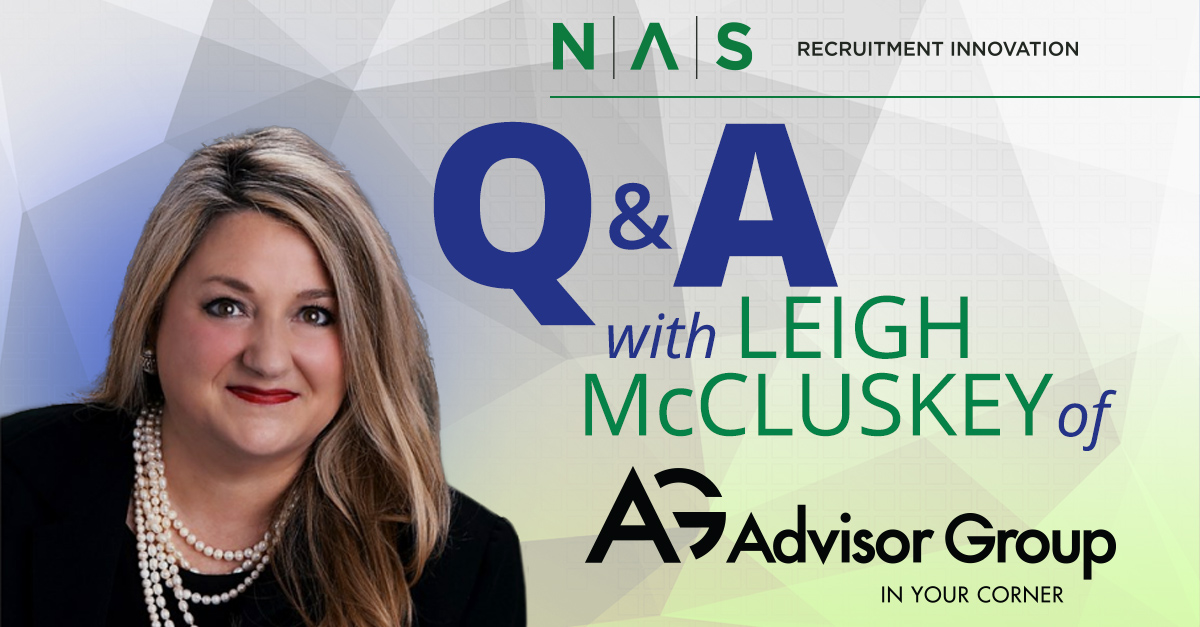 In part one of our interview, we discussed career site goals with Leigh McCluskey, Senior Vice President of Talent Acquisition for Advisor Group. In part two, Leigh takes us through Phase 2 of their career site implementation, which involved content for University, Diversity & Inclusion and Community Service sections, as well as photo shoots, analytics and future goals for the site.
As part of Phase 2, we added a University section. Tell us about those efforts.
We're still a relatively new company, but we are committed to evolving and developing our student intern and recent graduate entry-level programs. We worked internally to build a strong, reputable internship program within the industry. Our goal is to ensure that they're not getting task-focused assignments, but that they are doing really impactful, value-adding work.
On the site, we wanted to tell our story in a way that candidates will appreciate how we're different. We want them to have a great experience and, consequently, be our brand ambassadors with a great story to tell. We're also expanding our presence on key campuses, partnering with universities in each of our five hubs, where we will work with a partner to conduct women's leadership events with students and faculty members.