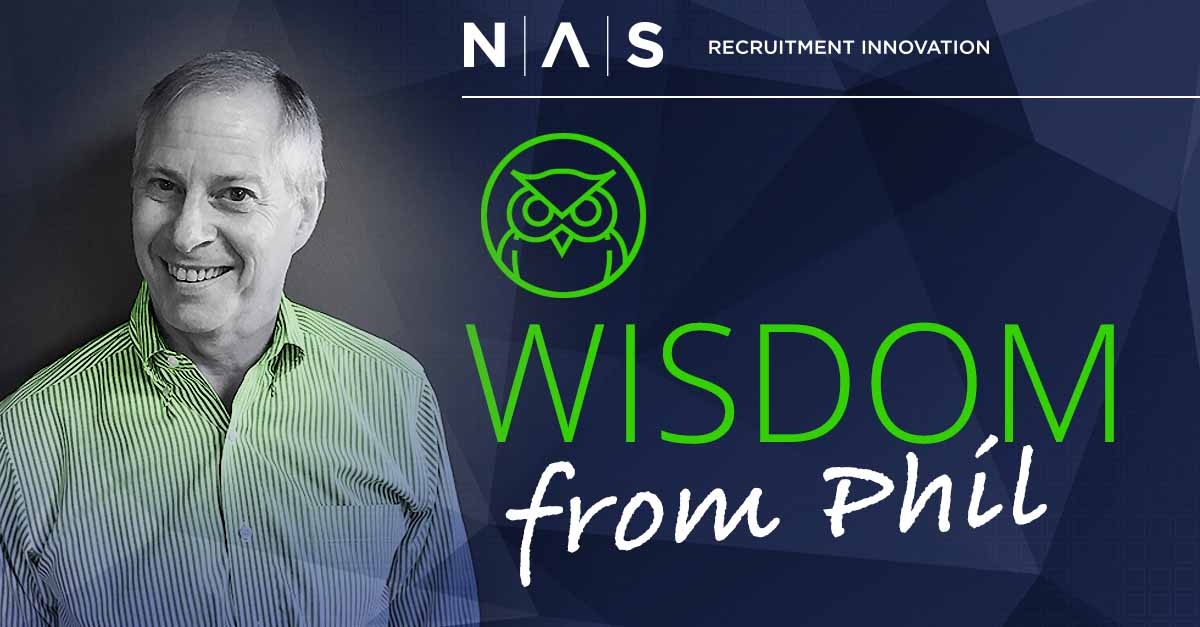 As we end 2018 and look ahead to 2019, we decided to get some thoughts from NAS Recruitment Innovation's CEO, Phil Ridolfi. In the following Q&A, he reflects on the year that is ending and talks about what trends he expects for the coming year.

What is your big-picture summary of what has happened in recruiting and talent management over the past year and what are some of the challenges you've seen across our client base?

The biggest thing that has happened is that the demand for candidates now exceeds the supply. This trend has been growing over the last few years, but this year, it hit an inflection point where there are a lot of open positions and fewer and fewer candidates.

One of the biggest challenges our clients face is the tendency to feel that they need to change their ATS or other HR-related system because they are not 100% satisfied. In many cases, I think they would be better off staying where they are, and make sure they are working with an agency, like NAS, who has their best interests in mind and works with them to provide ways to improve their recruitment process. Changing systems is extremely time consuming and often results in minor improvements.