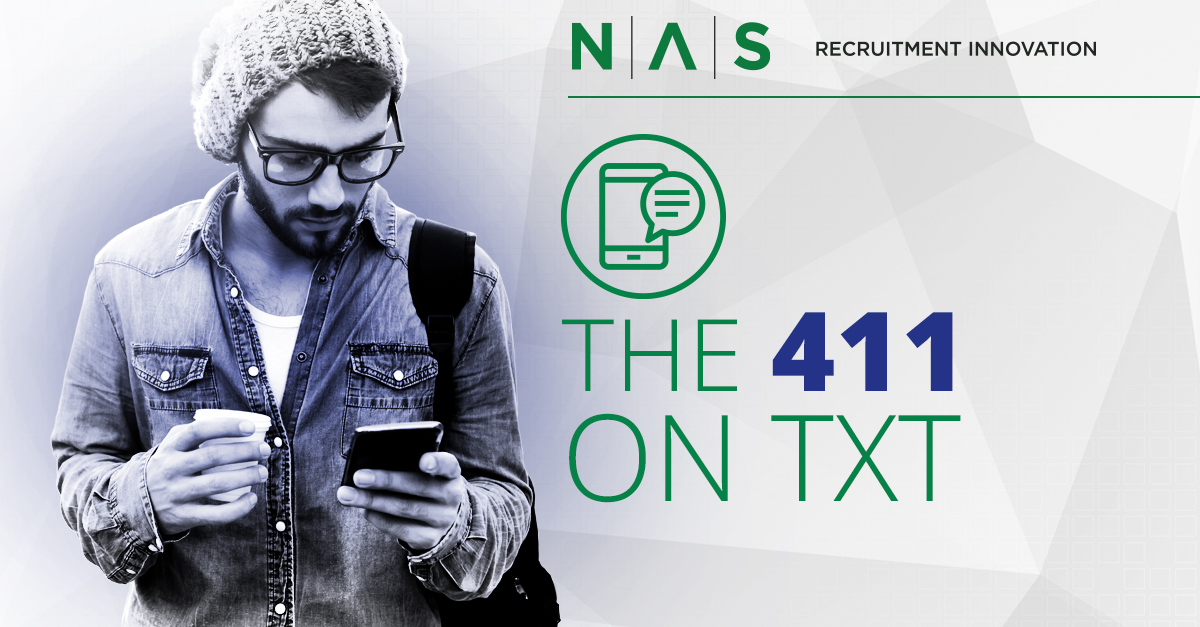 In a recent Deloitte study, 89% of mobile users reported that they check their phones within the first hour of waking up, with 62% claiming to look at their phones within 15 minutes. And what are they most likely to check first? Text messages. Of course it follows that text message campaigns can also be leveraged as a powerful recruiting tool.

Numbers tell the story.
According to TextRecruit, recruiters using text messaging are achieving 99% open rates and 28% response rates, with average response time under 15 minutes. So, how do you craft your messaging and manage a text campaign? What are key rules and best practices associated with text message recruiting?

Optimal length. The Global System for Mobile Communications, which sets the standards
for the global mobile market, standardized 160 characters for the length of a text message across all carriers. However the ideal, industry-standard length for a recruitment text message is 100 characters or less. Here is a sample text recruiting message: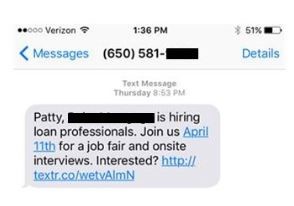 Brevity. In text recruiting, concise content is king. This is not an online job posting or an email communication; your goal is to craft a brief message with basic facts, and always include a link for candidates to follow up. Text message links typically direct candidates to a landing page promoting an event, an RSVP portal or directly to your ATS to apply.