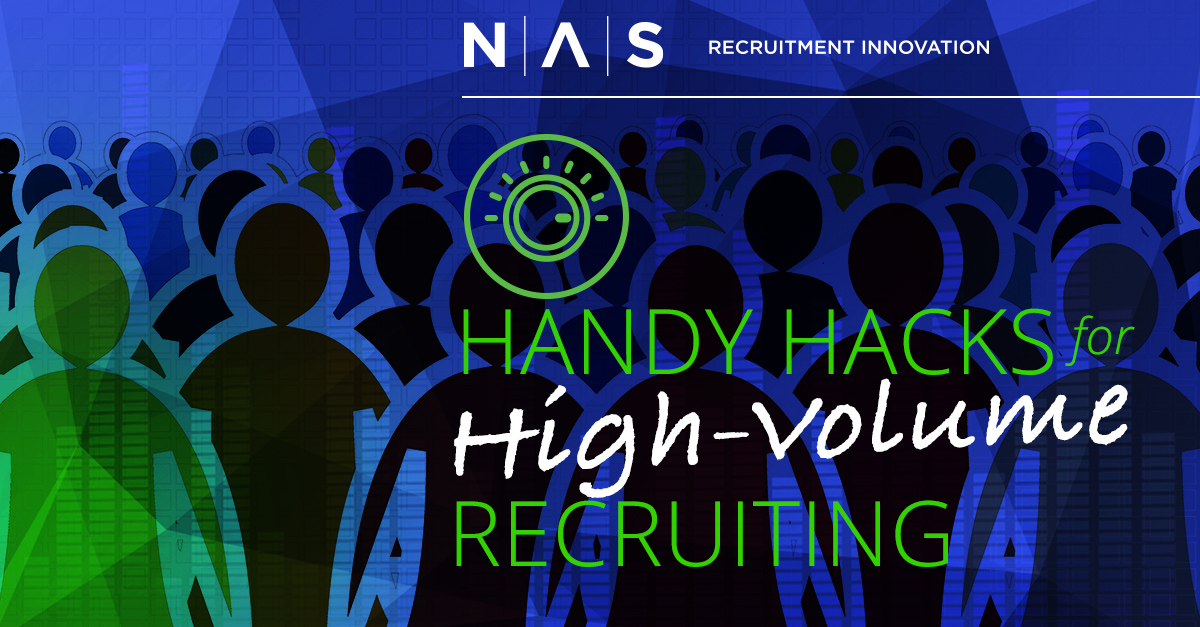 For most organizations, recruiting top talent is no piece of cake, but for the high-volume recruiters, it's even more daunting. Consider that the average job posting garners 50 applicants, while in high-volume recruitment, job postings draw 250 applicants (source: Jobvite). What resources can you use to give you a leg up on your substantial task? We have a few insights to share:

Leverage your brand

"Your brand is the single most important investment you can make in your business." (Steve Forbes) The same holds true when it comes to your investment in recruitment branding.
Promote your employment brand, relentlessly on all communications, including social: Glassdoor, LinkedIn, Facebook, Instagram, Twitter, etc. Share both personal and professional experiences. It's what connects us to our world.

Give people a reason to connect with your employment brand through all of your media channels—and they'll share your organic, clever content with their friends and colleagues.

Be sure to promote your organization's unique employment value proposition at every touchpoint with consistency in style, tone and messaging.